Below is an update on Cherry County roads:
Updated: 7/09/2019                          9:00 AM
FROM:
CHERRY COUNTY ROAD
SUPERINTENDENT LLOYD SMITH
PARTS OF CHERRY COUNTY ROADS CLOSED AT THIS TIME ARE:
COBLE ROAD FROM CUT ACROSS RD NORTH FOR 5 MILES
CUT ACROSS ROAD
FAWN LAKE ROAD FROM HEADQUARTERS WEST
KENNEDY ROAD
N ASHBY RD FROM ALKALI LAKE N 5 MILES
NE GOOSECREEK RD
N WHITMAN RD FROM COBLE RD N FOR 3 MILES
WEST WOOD LAKE ROAD
ROADS THAT WERE CLOSED ARE NOW OPEN
TO ONLY LIGHT TRAFFIC PLEASE
Highway 83, 28 miles south of Valentine is open but extreme caution advised as water remains over that area.
Highway 97 remains closed.
A look at current state roads with flooding, as indicated primarily by the yellow diamonds, as of 7/9/19 at 11 am CT (find updates at www.safetravel.com)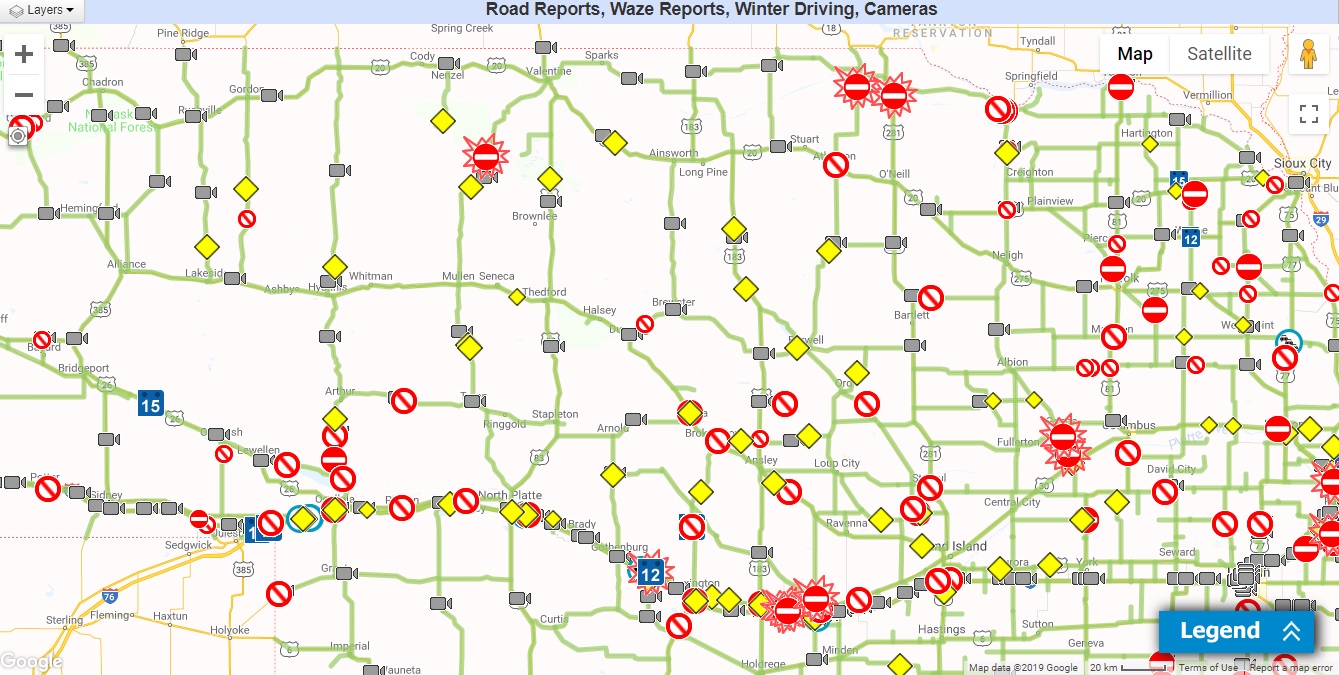 Parts of Buffalo, Phelps and Franklin Counties in central Nebraska reported flash flooding Tuesday morning as lines of thunderstorms dumped as much as 9 inches of rain on top of already saturated ground. Please be sure to check ahead of time before traveling to these areas.