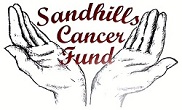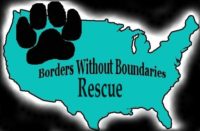 Pet Shop -December 4
Pet Shop
TO GIVE AWAY: 7 puppies about 6 weeks old, Lab/Chow mix. Call 402-376-1009. 12/2
Borders Without Boundaries
Borders Without Boundaries needs your help with donations of food. Purina is the preferred puppy chow. Please drop off at 421 East 3rd Street. Monetary donations are also gladly accepted. Thank you for your help!
Borders Without Boundaries works with the local Valentine Police Dept. regarding the complete vet care and placement of the dogs which are taken to the local City Pound, as well as taking in and helping other dogs in need. Our goal is to find the best home for these deserving canines.
BWBR is a Nebraska incorporated, 501(c)3, not-for-profit organization. They are an ALL Volunteer Rescue and rely solely on the kindness of donations in order to continue providing a positive community service.
Pet Shop - Outdated
TO GIVE AWAY: Five kittens. Various ages and colors. Call 402-376-5733. 11/18
TO GIVE AWAY: 2 kittens. very friendly, Call 402-376-1306 or text 402-389-0042. 10/28
TO GIVE AWAY:  A 4 month old neutered male kitten. Black with white on chest. Very friendly. Call 402-376-6416. 10/23
 LOST: North of Mullen. 2 black coyote hounds, a male and female no tags or collars. Call 308-546-2635. 10/21
FOUND: 2 1/2 miles east of Valentine on Hwy 12. A male Border Collie mix cow dog white with black spots. No collar or tags. Call 970-396-8631. 10/12
FOUND: 3 kittens, about 2 weeks old. Need a momma cat to nurse them. Call 402-322-3550. 10/7
FOUND: A yellow female kitten under a year old. Call Butler Vet clinic 402-376-1500. 10/3
TO GIVE AWAY: 5 male 8 week old 1/2 Australian Shepherd and Border Collie pups. Call 402-376-4539. 9/28
TO GIVE AWAY: 2 kittens- 5-6 weeks old. Eating fairly well and litter box trained. Call 402-376-2870 in the evenings. 9/23
FOUND: A black and white chihuahua near Runza. Call 402-322-9245. 8/16
LOST:  In the Cherry Hills area. A female white with brown tiger stripes kitten. Call 402-322-5016. 8/7
LOST: Last seen around Craig St. A black and tan Yorkie , no collar. Reward offered.for return. Call 402-376-3654. 7/23
LOST: A black poodle from Brewster, NE. Was picked up by a red car along Hwy 91. Call 308-643-7544 7/21
LOST: From 414 W. B St. A large black cat named "Flash". Call 402-376-1531 7/16
LOST:  From 327 N. Cherry St. 2 medium sized black and white dogs. Call 402-376-2957. 7/13
WANTED: Barn cats. Call or text 402-389-0240. 7/9
TO GIVE AWAY: A 2 year old male black lab and and an adult female main coon cat- microchipped and up to date on vaccinations. Contact katieormesher@gmail.com. 7/6
FOUND: A female black Chihuahua. Call 605-828-1967. 7/2
TO GIVE AWAY: Kittens. Call 402-376-5248. 6/10
TO GIVE AWAY: Momma Cat and 4 kittens for the barn. Wild but coming for food and warming up to humans. Call 402-376-1600. 6/10
TO GIVE AWAY: A 4 month old female Australian Shepherd puppy, mostly white  with a black head. Call 402-376-4539. 6/3
FOUND: Picked up about 4 1/2 miles north of Valentine. A male, reddish brown medium sized dog. Now impounded Call 402-376-3055. 5/4
MISSING: From Deer Park Rd east if Valentine. A white and tan male cat named "Watson". Call 402-376-1500. 4/16
TO GIVE AWAY: 2 kittens- 1 white with black spots and 1 mulitcolored gray, 2 months old. Call 605-378-2499 4/14
TO GIVE AWAY: a 12 week old female Border Collie cross dog. Call 605-842-3108. 3/30
TO GIVE AWAY: 3 Border Collie pups-  2 females and 1 male, 10 weeks old. Call 605-842-3108. 3/19
IMPOUNDED: A minature Aussie. Call 402-376-3055. 3/5
TO GIVE AWAY:Registered male Border Collie, 1 1/2 year old up to date on vaccinations. Located 30 miles south of Valentine. Call 308-748-2241 leave message. 3/3
TO GIVE AWAY: To a country home. a 2 year old Border Collie. Also  a bunny to give away. Call or text 402-389-1264 for more information. 1/27
WANTED: 2 female cats. Call 605-828-1152 or 605-747-4165. 2/5
LOST: From "B" and Cherry Street . a black and white male Lab/Bully cross dog, wearing a blue collar  Call 402-389-0860. 1/24
LOST: In the Crookston area. 8 month old kitten- gray with white star on neck, no collar named "Baby". Reward offered. Call 402-425-3395. 1/22
LOST: Lost on 97. An Australian Shepherd/Border Collie mix dog, white in the face. Call 402-322-1139. 1/1
FOUND:Friendly tabby colored cat with white paws. Call 402-322-1117. 1228
TO GIVE AWAY: A friendly long hair cat, about 3 months old. Call 402-425-3280 12/26
LOST: Missing from 2 miles west of Valentine. A white dog named "Chewie". Call 402-376-2870. 12/25
FOUND:On Main St. A black cat with white striped nose. Claim at Janines Flower Exchange. Call 402-376-2257. 12/9
TO GIVE AWAY: 4 Kittens. Call 402-376-5017. 11/29
FOUND: In June from the St. Francis/Rosebud area, a young Border Collie- black and white. Call 360-972-6151. 11/26
LOST: A brown and white English Shepherd south of Sparks. Call 402-376-3403. 11/25
LOST: A brown and white English Shepherd south of Sparks. Call 402-376-3403. 11/25
MISSING: From South on German Settlement Rd. 2 border Collie/ Hanging Tree cross dogs. 1 black and white and 1 black, white and gray. Call 402-389-2080. 11/9
TO GIVE AWAY: Kittens and barn cats. Call 402-322-9710. 11/4
TO GIVE AWAY: A Caico cat- having kittens soon. Call 605-378-2499. 10/31
TO GIVE AWAY: Barn cats-proven mousers, all ages, and colors. Call 402-425-3213. 10/28
TO GIVE AWAY: A tan tiger striped kitten. 308 Valentie St. Call 402-322-1040. 10/30
MISSING: 5 month old kitten, gray tabby striped, very friendly. Call 402-376-4552.10/17
TO GIVE AWAY: Cats and kittens, all sizes and ages. Call 605-378-2499. 10/3
LOST: From Junction 83 to Lakeview cutacross rd. A Black and white English Pointer hunting dog. Call 402-389-2601. 9/29
LOST: From the Goose Creek area on 9/26. A male English Setter, rust and white names Gunner. Has a red coller with Gunner on it and tags. Call 402-984-4681. 9/27
TO GIVE AWAY: 4 Kittens- 2 months old- 2 black  and 1 gray tiger and 1 gray. . Call 402-497-3865. 8/19
TO GIVE AWAY:3 kittens, around 2 months old-1 white, 1 gray and white and 1 gray tiger striped. Call 402-389-1373. 8/19
TO GIVE AWAY: Kittens- 2 black  and 1 orange tiger. At 308 N. Valentine St. 8/12
TO GIVE AWAY: 4 kittens 2months old and litter box trained and 3 kittens 6 weeks old. All are eating well. Call 402-389-0473 or 402-425-3285. 7/22
TO GIVE AWAY: A female kitten, 7 weeks old, eating solid food, gray striped with tan on the face and white belly and socks. Call 402-389-0888. 7/18
TO GIVE AWAY: Female Australian Shepherd / Hanging Tree mix, mostly white with black spots. Up-to-date on vaccinations. Will be 2 years old in October. Call or text 605-830-2056.  7/11
FOUND:  Female yellow lab. Call 402-376-5929. 7/1
FOUND: Hwy 20 by Purina. Female black with white on chest border collie mix, red collar no tags. Call 402-376-1500. 7/1
IMPOUNDED: Australian shepherd mix dog, black and white, no collar. Found at 5th and Government. Call 402-376-3055. 6/25
LOST: Male Border Collie. Call 605-378-3857. 6/23
LOST: From the 500 block of Ray St. A Male 7-8 week old gray tabby kitten. with a little white Call 402-322-3120. 6/17
FOUND: A 6-7 week old male kitten, black with a little white. Call 402-376-1500. 6/11