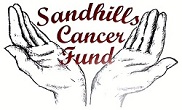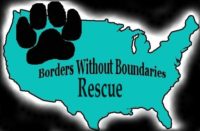 Pet Shop December 1
Pet Shop
Nothing in the pet shop at this time.
Borders Without Boundaries
Borders Without Boundaries works with the local Valentine Police Dept. regarding the complete vet care and placement of the dogs which are taken to the local City Pound, as well as taking in and helping other dogs in need. Their goal is to find the best home for these deserving canines.
BWBR is a Nebraska incorporated, 501(c)3, not-for-profit organization. They are an ALL Volunteer Rescue and rely solely on the kindness of donations in order to continue providing a positive community service. Tax deductible contributions can be sent to: 90269 Hatchery Road, Valentine, NE 69201.
Pet Shop - Outdated
LOST: Female heeler between hidden timber road and Sparks, NE. If found please call 402-382-8653. (10/25)
TO GIVE AWAY: Kittens. Call 402-376-5094. 9/29
FOUND: On 3rd and Hall St. A brown male dog with a white stripe dow his face and white paws, with a collar. Call 402-322-5777. 10/3.
TO GIVE AWAY: Manx 6 month old kittens, outside cats, Call 402-376-4002. 9/26
TO GIVE AWAY: 3 5 month old kittens, good barn cats, Call 402-389-0248. 9/27
TO GIVE AWAY: A momma cat and 3 kittens. Call 402-322-9998. 9/22
TO GIVE AWAY: 2 female pet rats. Call 817-600-9354. 8/19
TO GIVE AWAY: Part Minx really tame kittens for kids. Could possibly be delivered to Valentine. Call 402-322-0553 8/18
MISSING: Mostly black with white on chest and paws male border collie mix. Lost north of Crookston. Reward offered. Call KVSH if found. 8/18
FOUND: Older yellow lab/ Aussie mix with a pink and brown collar. In the 6th and Hall area. Call 402-322-3032. 8/16
TO GIVE AWAY: 6 month old nocturnal dwarf hamster with cage, food, treats, bed, toys, playpen. Call 870-917-4010 8/8
TO GIVE AWAY:  Year and a half old female border collie. Call 402-376-4465 7/30
TO GIVE AWAY: Assortment of outside kittens. Call 402-376-4002. 7/26
TO GIVE AWAY: Outside kittens and cats. Call 402-376-5094. 7/26
LOST: Since July 1st, Black and tan Coon hound/ Black lab mix, has brown eyebrows, Very scared, has gray reflective collar and choke chain. Call 308-249-7866. 7/11
FOUND: In the 16B area. Gray striped cat, friendly. Call 402-322-9710. 7/14
TO GIVE AWAY: 5 kittens, white, black and siamese, most litter box trained. Call 605-378-3468 7/5
MISSING: From around Colburn Park area. A Tabby cat with blue eyes. Call 402-389-0596. 7/5
FOUND: An adult Tuxedo cat at Conoco parking lot on 6/13. Probably rode to town in a stock trailer. Call Butler Vet Clinic or text 402-322-9164. 6/13
TO GIVE AWAY: Kittens- 3 black, 5 black and white and 2 part Siamese looking. Also several adult outside cats. Call 605-378-3468 6/10
LOST: A white with brown spots dog, looks like a small collie. "Peanut" tongue hangs out side of mouth. Comes to name and clapping. Call 402-322-1172. 6/11
LOST: A black kitten in the Cherry Hills area. Call 402-322-5016. 6/9
TO GIVE AWAY: a year old Manx male cat. Call 402-389-2791. 5/30
WANTED: Male kittens. Call 612-842-0542 leave message if no answer. 5/23
TO GIVE AWAY: A momma cat with 2 week old kittens. She is an outside cat/barn cat. Call 402-376-2870. 5/19
FOUND: 500 block of N. Haley. Blue Heeler/Australian Shephard mix female, Black and white with tan paws, No collar. Call 314-809-7288. 5/15
TO GIVE AWAY: A spayed female Boerboel Mastiff. Call 625-256-0004 in Valentine. 5/9
TO GIVE AWAY: 2 kittens, about 6 weeks old. One male-golden colored and 1 calico female. Call 402-389-0248. 5/3
TO GIVE AWAY: 2 Great Pyrenees dogs to give away, a year old. Call: 402-376-2709 or 402-389-2220. 4/14
TO GIVE AWAY: 1 year old, neutered male Great Pyrenees. Call 402-389-2220. 4/7
IMPOUNDED: A yellow lab. Call 402-376-3055. 3/19
TO GIVE AWAY: A 3 year old Mini Lop rabbit. Comes with feeder, hutches etc.. Call 402-322-1301. 3/7
TO GIVE AWAY: A 3 month old kitten, white, black and tan. Call 308-639-3343. 2/17​
LOST: A female yellow lab, "Sunny". Last seen by Thatcher and B St. in Valentine. Call 402-322-1804. 2/6
TO GIVE AWAY: A mother cat and 4 kittens. They would make good barn cats. Call 402-322-3428. 1/20