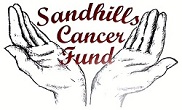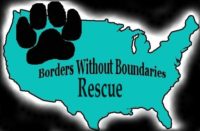 Pet Shop: If you have found a pet, lost a pet, have one to give away, let us know. KVSH 402-376-2400 or office@kvsh.com
  Pet Shop
Looking for a new home: Snuggles is a 9 year old male Havanese. His friendly, easy going nature and gentle personality equals an enjoyable companion to spend your day with. He love walks on the beach, is a happy greeter, affectionate, intelligent and lives up to his name when you are ready to sit and relax. Snuggles is a special needs boy, requiring daily medication and periodic blood work for liver issues. He is neutered and current on vaccinations. For more info or to meet Snuggles, contact Borders without Boundaries Rescue at 402.376.1791
Pet of the Week
Snuggles is a 9yr old male Havanese. His friendly, easy going nature and gentle personality equals an enjoyable companion to spend your day with. He loves walks, is a happy greeter, affectionate, intelligent and lives up to his name when you're ready to sit & relax. Snuggles is a special needs boy, requiring daily medication and periodic blood work for liver issues. He is neutered and current on vaccinations. For more information about Snuggles, contact Borders Without Boundaries Rescue at 402-376-1791.

Borders Without Boundaries
Borders Without Boundaries works with the local Valentine Police Dept. regarding the complete vet care and placement of the dogs which are taken to the local City Pound, as well as taking in and helping other dogs in need. Their goal is to find the best home for these deserving canines.
BWBR is a Nebraska incorporated, 501(c)3, not-for-profit organization. They are an ALL Volunteer Rescue and rely solely on the kindness of donations in order to continue providing a positive community service. Tax deductible contributions can be sent to: 90269 Hatchery Road, Valentine, NE 69201.
https://www.facebook.com/BordersWithoutBoundariesRescue/