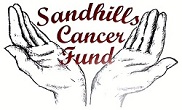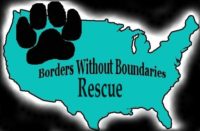 Pet Shop October 21
Pet Shop
Nothing in the pet shop at this time.
Borders Without Boundaries
Borders Without Boundaries works with the local Valentine Police Dept. regarding the complete vet care and placement of the dogs which are taken to the local City Pound, as well as taking in and helping other dogs in need. Their goal is to find the best home for these deserving canines.
BWBR is a Nebraska incorporated, 501(c)3, not-for-profit organization. They are an ALL Volunteer Rescue and rely solely on the kindness of donations in order to continue providing a positive community service. Tax deductible contributions can be sent to: 90269 Hatchery Road, Valentine, NE 69201.
Pet Shop - Outdated
TO GIVE AWAY: Kittens. Call 402-376-5248. 10/4
TO GIVE AWAY: 8 week old kittens, litter box trained and eating solid food. Call 402-376-2870 in the evenings. 10/5
MISSING: From Hall St. by the Post Office. A 9 week old black and white Shih Tzu puppy wearing a blue collar with a bow. Call 402-322-5767. 10/5
LOST: On Hwy 20 by the river on 9/26 a blue merle Austraiian Shepherd, named Woodrow. Wearing a black paracord collar. Call 402-322-0185. 9/26.
TO GIVE AWAY: 3 kittens. Call 402-376-5248. 9/14
TO GIVE AWAY: Kittens- 2 Calico and others.. Call 402-376-5733. 8/30
TO GIVE AWAY: An 11 month old, female "energetic" Hanging Tree cowdog, spayed and current on shots. Call 307-251-2665. (Cody) 8/19
TO GIVE AWAY: A 5 year old female American Pitbull, great with kids but not good with ducks. Call 402-322-3378. 8/12
LOST: Around N. Ray St. An old, dark gray Poodle named "Molly". Call 402-376-1088 or 402-322-1038. 8/5
FOUND: Medium sized reddish-brown male dog, wearing a collar. Call 402-322-3782. 8/3
LOST: From N. Ray St. A black and white male cat "Calvin". Call 316-841-2094. 7/27
LOST: On Hwy 83 or in Valentine.  A female black and white Border Collie with a pink collar. Named "Sissy". Call 402-322-0923. 7/25
FOUND: A small grey striped female cat at the end of 6th St.in valentine. Call 605-393-7828. 7/12
FOUND: Found a male Chihuahua, black tri color. Call 402-376.1500. 7/8
LOST: A small calico kitten from N. Ray St. Call 402-322-1038. 7/7
TO GIVE AWAY: Kittens of all colors. Call 605-840-1942. 6/22
WANTED: A female Border Collie/Blue Heeler mixed puppy. Call 402-389-0206. 6/15
TO GIVE AWAY: Female calico kitten, eating solid food. Call 402-376-5733. 6/7
TO GIVE AWAY: 2 kittens 8-10 weeks old.Eating solid food and litter box trained. Call 402-376-2870 evenings.6/3
TO GIVE AWAY: 4 Weaned Black and white kittens. Call 605-378-3468. 6/4
FOUND: 2 male cats, about a year old. Call 402-389-1041 5/10
TO GIVE AWAY: 6 month old black female kitten, litter box trained. Has 1st round of shots. Call 817-487-9310. 4/28
FOUND: 10 miles south on Hwy 97. A male German Shorthair Pointer. Call 402-322-1016. 4/19
TO GIVE AWAY: Lots of ranch cats, Good outdoors. Call 402-425-3213. 4/12
TO GIVE AWAY: a female lab mix, needs a country home. Call 402-870-4632. 4/13
MISSING: Golden Retriever. Call 402-389-0038. 3/29
TO GIVE AWAY: 3 long hair kittens, 7 weeks old, a gray tabby, a calico and a black. Call 402-322-3010. 3/2
TO GIVE AWAY: 2 8 month old neutered male kittens. They are visually impaired and need to stay together. Have had 1st set shots. Call 402-389-1875. 2/10
FOUND:Black and white neutered male Collie mix with brown tint, wearing a camo and orange  and a chain collar. Microchipped bu not registered. Call 402-376-3055. 2/8
TO GIVE AWAY: A yellow kitten. Call 402-376-2709. 1/21
LOST: Possibly lost in the Lakeview to Valentine area. A yellow/orange male neutered cat. Call 402-389-0682. 1/25
TO GIVE AWAY: A spayed female Blue Heeler.  2 years old, great with kids but not good with chickens. Call 402-322-1969. 1/19
 TO GIVE AWAY: A cream or peach colored male cat with white on face. Very friendly. Call 402-322-1117. 1/4
TO GIVE AWAY: Tame barn kittens, all ages, some are Manx. Call 402-376-4002. 12/15
FOUND: West of Valentine. A female Siamese mix cat. Call 402-322-1955. 12/15
WANTED: A temporary home for 11 cats displaced by a fire. Call 402-322-3144 12/8
TO GIVE AWAY: 7 puppies about 7 weeks old, Lab/Chow mix. Call 402-376-1009. 12/2
TO GIVE AWAY: Five kittens. Various ages and colors. Call 402-376-5733. 11/18
TO GIVE AWAY: 2 kittens. very friendly, Call 402-376-1306 or text 402-389-0042. 10/28
TO GIVE AWAY:  A 4 month old neutered male kitten. Black with white on chest. Very friendly. Call 402-376-6416. 10/23
 LOST: North of Mullen. 2 black coyote hounds, a male and female no tags or collars. Call 308-546-2635. 10/21
FOUND: 2 1/2 miles east of Valentine on Hwy 12. A male Border Collie mix cow dog white with black spots. No collar or tags. Call 970-396-8631. 10/12
FOUND: 3 kittens, about 2 weeks old. Need a momma cat to nurse them. Call 402-322-3550. 10/7
FOUND: A yellow female kitten under a year old. Call Butler Vet clinic 402-376-1500. 10/3
TO GIVE AWAY: 5 male 8 week old 1/2 Australian Shepherd and Border Collie pups. Call 402-376-4539. 9/28
TO GIVE AWAY: 2 kittens- 5-6 weeks old. Eating fairly well and litter box trained. Call 402-376-2870 in the evenings. 9/23
FOUND: A black and white chihuahua near Runza. Call 402-322-9245. 8/16
LOST:  In the Cherry Hills area. A female white with brown tiger stripes kitten. Call 402-322-5016. 8/7
LOST: Last seen around Craig St. A black and tan Yorkie , no collar. Reward offered.for return. Call 402-376-3654. 7/23
LOST: A black poodle from Brewster, NE. Was picked up by a red car along Hwy 91. Call 308-643-7544 7/21
LOST: From 414 W. B St. A large black cat named "Flash". Call 402-376-1531 7/16