Friends of the Library Gingerbread House Contest Winners:
Winner of the age 5-7: Thomas Massingale. Runner Up: Wade Daughterty.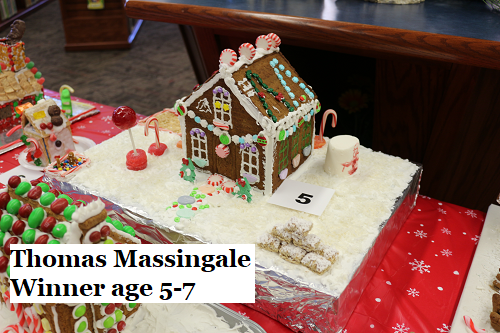 Winner in the age 8-11: Isaac Utecht.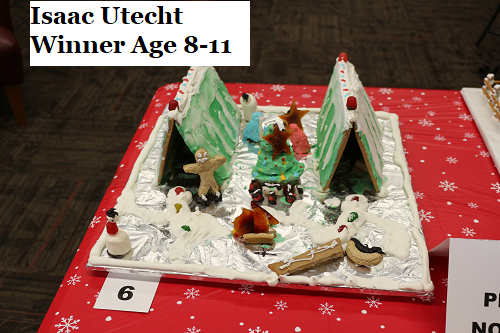 Winner in the age 12-18: Austyn Kieborz.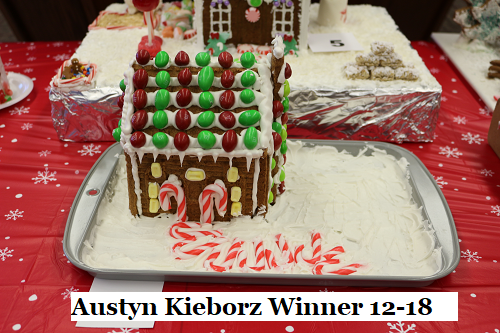 Winner in the Adult: Susan Maire and Tracy McCormick.
Winner in the Family/Mixed Age Group: Bitner Family.
Runner up is Wickman Family.
People's Choice Winner: Susan Maire & Tracy McCormick (pictured at top)
Congratulations!