71 years ago, Army First Lieutenant Thomas J. Redgate was listed as unaccounted for in the Korean War during the battle of the Chosin Reservoir. He was 24 years old. Redgate served as an airplane and engine mechanic and was a forward observer in Able Battery, 48th Field Artillery Battalion, 7th Infantry Division. On April 16, 2020, the U.S. Army Casualty Office reported a finding of a DNA match to the remains that had been turned over to the U.S. from North Korea (DPRK) in 2018 as a result of President Trump's talks with Kim Jong Un. 55 boxes were turned over; Redgate was in box 25. 7,500 soldiers remain unaccounted for from the Korean War.
Due to COVID, the burial had to be delayed. He was given a hero's welcome and proper burial on September 17, 2021, which is also National POW/MIA Recognition Day. He was buried with full military honors in his native state of Massachusetts at the Massachusetts National Cemetery in Bourne. First Lieutenant Redgate is survived by his 3 siblings' 10 proud children, and their children, including great-niece Ann Krueger, now of Valentine, NE. He was posthumously awarded a Purple Heart, the Order of the Bayonet and the Medal of Liberty. A hero square was dedicated to Redgate in his hometown of Brighton, MA on November 11, 2020.
Funeral procession through Brighton, MA.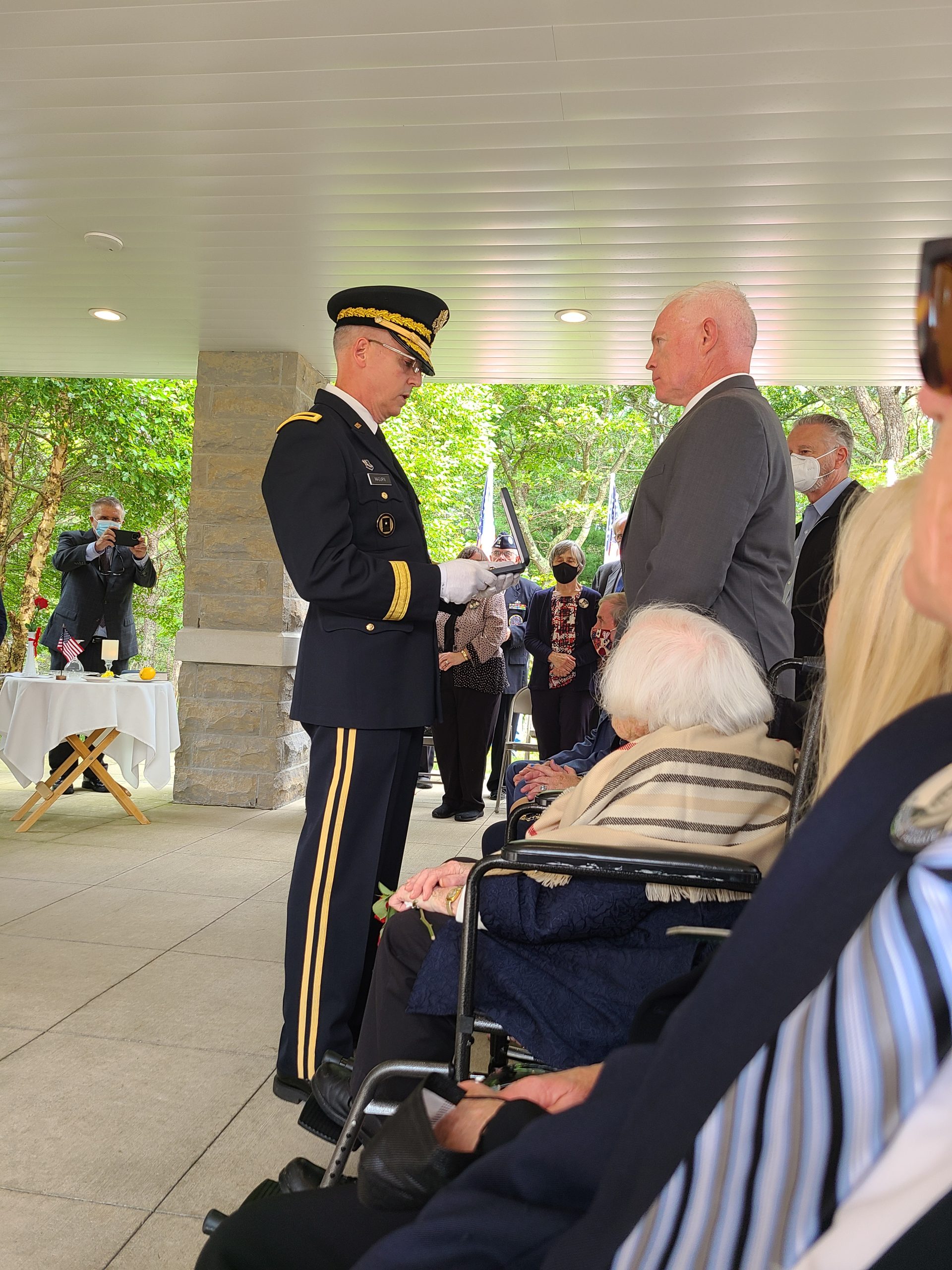 The Medal of Liberty awarded to Thomas Redgate was presented to nephew Andrew Redgate.
Photos by Ann Krueger.