The public was invited to a meet and greet and tour with golf course designers and architects Tom Lehman and Chris Brands. The ribbon cutting was held shortly thereafter. A large crowd was in attendance. It was the first event held inside the new clubhouse, which is nearing completion. Lehman spoke to the group, stating that the community involvement and support was key to the success of the project and that it is very important to get more kids involved in golf, which could lead to many opportunities for them. He then entertained the crowd by blasting a drive off the Number One tee, right down the middle. Mr. Lehman is currently on his way to compete in a Champions Tour Event in Des Moines, Iowa.
Frederick Peak Golf Club is now open and can be reached by calling 402-322-2754.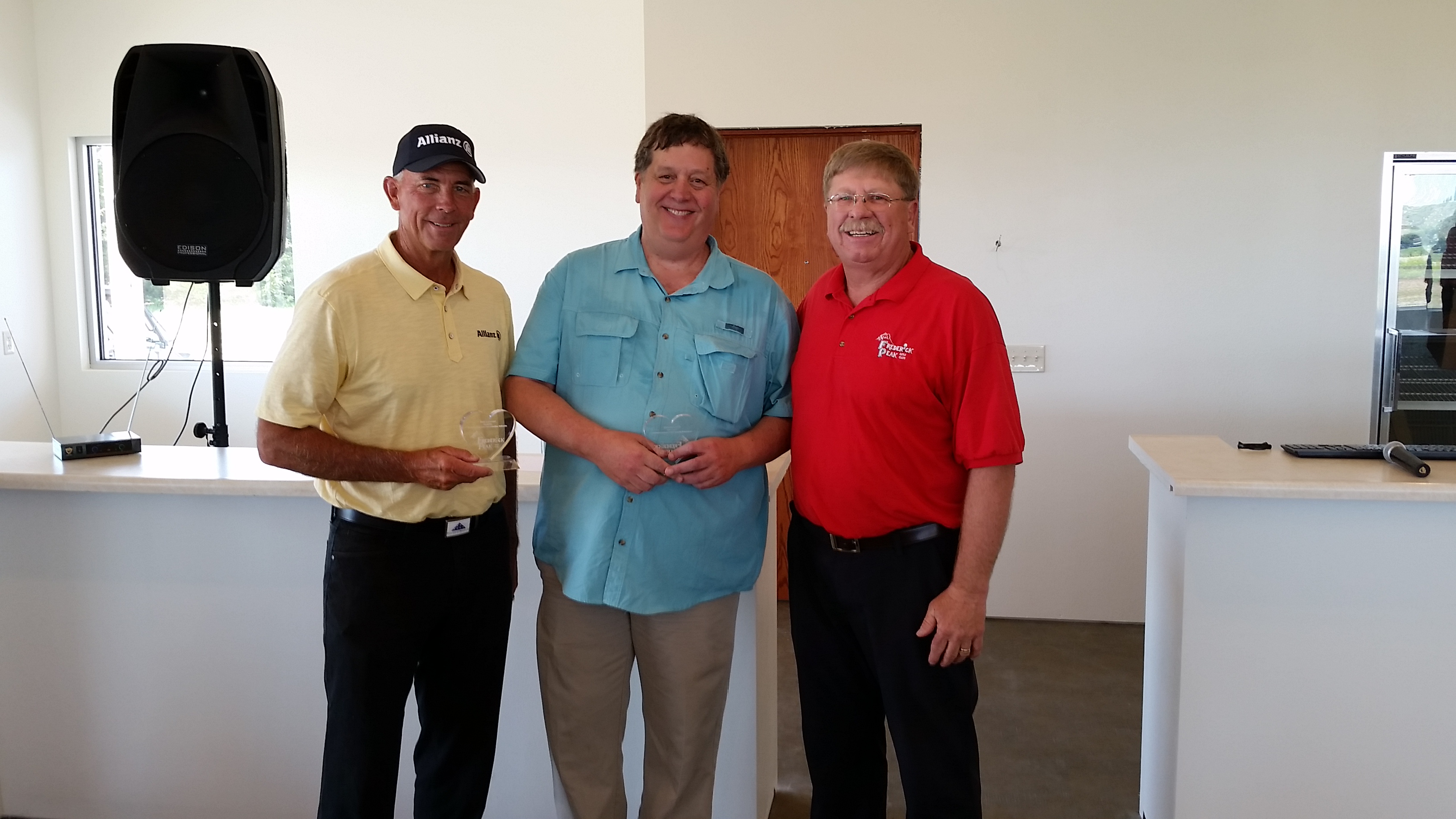 Pictured: Tom Lehman, Chris Brands and Steve Isom, presenting a plaque thanking Tom and Chris for designing the new course.